David, Steve and Eric sit down for their first group podcast together since January. Hear how David and Steve have adjusted to being back from the Philippines. Dave has had a hard time adjusting to his changing career path and all the time he is now spending in Hollywood. And hear how Steve nearly killed himself this week by taking some herbal supplement.
JJ and Laura host a pair of roundtable podcasts with the cast and crew of Chastity Bites at Dark Delicacies on the 25th episode!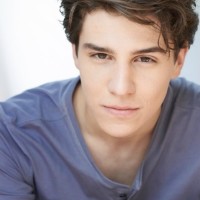 Michael Grant joins the podcast and talks about working on The Secret Life of an American Teenager, Pretty Little Liars and Brooklyn Nine-Nine.
The IntelleXual on YouTube
The IntelleXual Red Carpet with Jessica Jerrain and Laura Davis at the 24th Annual Night of 100 Stars Oscar Viewing Party at the Beverly Hills Hotel on March 2, 2014.
I'm your host David S. Dawson
Thank you for joining us at The IntelleXual. It is our sincerest hope that you will find content here that is stimulating, relevant and humorous. I believe that life is a journey. One to be taken day by day, always at the ready to experience anything and everything that life has to offer. So join us! Live it up with us, laugh with us and love with us! Make sure you tell us how we are doing in the comments sections of the site, and be sure to tell your friends and family to join us too!